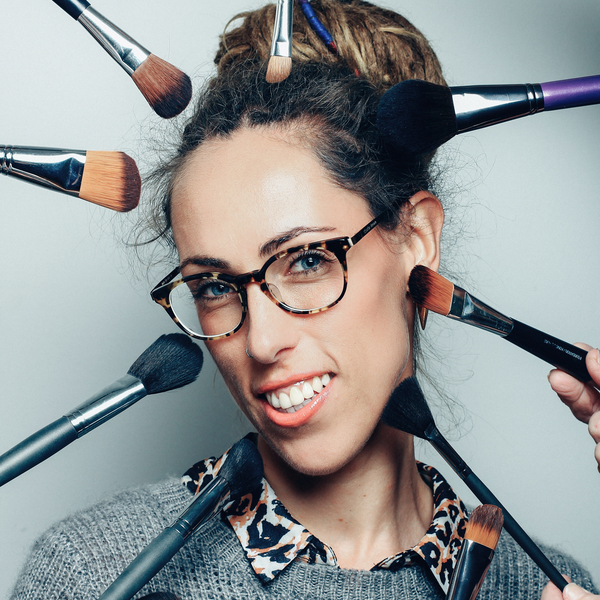 Inèz Deckers
Melbourne, Victoria, Australia
You are most beautiful when you smile :)
1 Completed Job
0 Cancelled Jobs
About me
Inèz is a perfectionistic makeup artist who is passionate about good communication. She will find out her client's needs, making sure her clients are 100% satisfied with the end result. Clients have praised her in particular on her skills for natural looking makeup for clients that wanted to look and feel amazing, but still like themselves.
Her goal is to make you to feel like the most beautiful version of yourself. I will listen to your wishes and communicate with you to create exactly the hair and makeup style that you are after.
Inèz only uses quality makeup brands and is currently transitioning her kit to be completely cruelty-free & vegan-friendly with brands such as RCMA, Viseart, Furless, Kryolan, Bodyography, Obsessive Compulsive Cosmetics, Shanghai Suzy, Dose of Colors and MaqPro. She is also stockist for Shanghai Suzy lipsticks (cruelty-free, vegan and Melbourne made quality lippies) and ECO Minerals (cruelty-free, vegan mineral make-up with no nasties from Byron Bay).
Please don't hesitate to contact her if you have any questions!
Services Offered
Hair And Makeup
Specialities
The experiences that Inèz has include (but are not limited to) brides, bridesmaids, film, tv, commercials, lookbooks, formal, special occasion, photoshoots, male to female transformation, workshops, masterclasses, 1-on-1 advise, editorial and runway.
Clients choose Inèz because they want to look and feel amazing, but still like themselves. Inèz will consult with them on how much and what kind of makeup they normally wear and what they would like to wear for the occassion. She works from light to heavy to ensure clients are happy with the look created and can influence the look in the progress of it being created.
Professional Experience
Being professionally trained in makeup (@ BeautyPartner Rotterdam, The Netherlands) & hair styling (@ Biba Academy Melbourne, Australia) you are ensured to be in good hands when using Inèz' services. Originally from The Netherlands she managed to receive 3rd prize in the Benelux Beauty Awards within the first year of her makeup artistry career. While travelling through Australia she won the Brisbane RAWards Makeup Artist of the Year.